Spring Fling Giveaway Hop - May 1 - May 8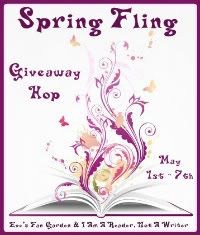 I'm giving away an e-copy of SPECTORS to one lucky winner for the Spring Fling Giveaway Hop. The winner will receive a Smashwords e-certificate for the book. You can enter the giveaway from May 1 to May 8. The winner will be announced on May 9th. You can see what other great giveaways are being offered from other blogs on the list below.
SPECTORS - A space opera about a space pirate who's blackmailed by the military into running a dangerous mission.
a Rafflecopter giveaway